Exiled from the Republican Party, some Bush-era Republicans are now backing Joe Biden. Colin Powell endorsed him on Tuesday night.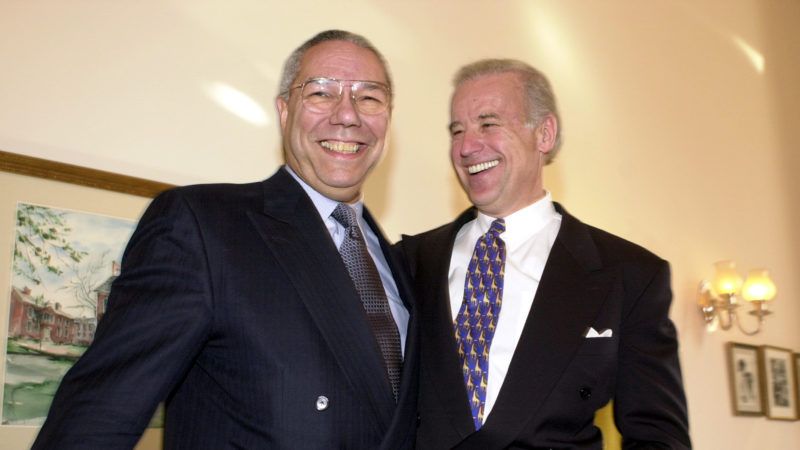 Colin Powell and Sen. Joe Biden, D-DE, share a light moment during a photo op before question and answer session with the press in 2001. On Tuesday, Powell endorsed Biden's bid to be president. (Tom Williams/Roll Call/Newscom)
Former Secretary of State Colin Powell was the surprise Republican who popped up at Tuesday night's edition of the Democratic National Convention, where he delivered a blistering assessment of President Donald Trump's foreign policy and endorsed Democratic nominee Joe Biden.
read more at https://reason.com/2020/08/19/gop-hawks-are-turning-out-for-biden/
summary via R3publicans: https://r3publican.wordpress.com [end]