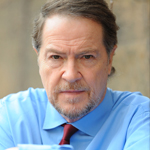 "The people have the power, all we have to do is awaken that power in the people. The people are unaware. They're not educated to realize that they have power. The system is so geared that everyone believes the government will fix everything. We are the government."—John Lennon
Twenty years into the 21st century, and what do we have to show for it?
Government corruption, tyranny and abuse have propelled us at warp speed towards a full-blown police state in which egregious surveillance, roadside strip searches, police shootings of unarmed citizens, censorship, retaliatory arrests, the criminalization of lawful activities, warmongering, indefinite detentions, SWAT team raids, asset forfeiture, police brutality, profit-driven prisons, and pay-to-play politicians have become the new normal.
read more at https://www.rutherford.org/publications_resources/john_whiteheads_commentary/nullify_government_tyranny_in_2020_harness_the_power_of_your_discontent
summary via R3publicans: https://r3publican.wordpress.com [end]